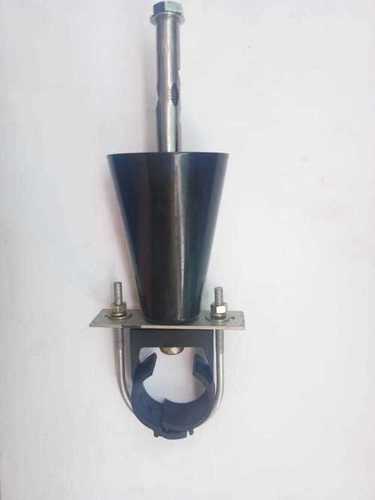 1-5/8'' Feeder Clamp
Price And Quantity
Product Specifications
Installation Material

cable clamping
communication Cable

1-5/8
Product Description
Description
1-5/8'' Feeder Clamp for 1-5/8 Cable.
Synergyofferinginclude

RF Cables: LMR100/200/400/240/300/400;RG6/11/58/59/142/174/178/179/188/213/214/217/223/316/400, 1.13 mm etc. as alsoHighFrequency Cables Suco 141/0.86/RG402/ 405/ SS402/ 405/ LL120/ 142/335 etc.
RF Connectors: N, DIN,BNC, SMA, TNC, MCX, MMCX, SMB, SMC, SSMA, SMZ, 1.6/5.6, 1.0/2.3, FME, UHF, RCAas alsoHigh Frequency Connectors2.4mm/2.92mm/1.95mm/3.5mm/N/SMA/ DIN/ APC7 etc.
RF Adaptors:N/L9/SMA/SMB/BNC/TNC/SMZ/MCX/DIN in various combinations of Male and FemaleincludingHigh Frequency adaptors2.4/2.92/3.5mm etc.
RF Cable Assemblies & Jumpers: All kindof cable assemblies and jumpers including PrecisionHighfrequency Cable assemblies with customized combination of cable type, length andconnectorswith a fast turnaround time for custom cable assemblies.
RF Antennae: GSMMagnetic Antenna, USB Modem Antenna, Mobile Phone antenna and adapter, PatchPanel Antenna, Rubber Antenna, GPS antenna, Wi-Fi antenna
Microwave Products:Attenuators, Splitters, Combiners, Couplers, Power Dividers, MatchingTransformers, High power dummy loads, DC Blocks, Multi way couplers, LPF, BPF,Duplexers, Lightning Arrestors, all infrastructure items for IBS and BTS
Waveguide Products: Straight,Bend, Twist, flexible, elliptical waveguides and waveguide parts like Tee,Transitions, Loads, Couplers, Isolators, Joints, Shorts etc.
Telecom Equipment: Completerange of telecom access equipment that include Wireless Home Gateways, PortableHot Spot, M2M modules and solutions, Indoor and Outdoor Routers based on GSM,WCDMA and LTE Technologies.
Electronic Instruments: High endtest equipment like LOW PIM Testers, Communication Test Sets for 2G/3G/4G.

Tools: Complete range of tools, toolkits, and electronic instruments like Multi-meters etc. from reputed TaiwanCompany.

Solar: Solar connectors(MC4, MC4 branch, diode connectors, fuseconnectors, tools including crimping tools including hydraulic, wrench, cuttingtools), DC and AC solar UV protected cables and cable assemblies.

Optical: All optical fibers, connectors and their patch chords,pigtails, attenuators, FDMS.
Trade Information
WITH IN A WEEK Week

customize